Practice Policy
Malcomson Dentistry is a 'Fee for Service' dental practice, meaning we are
not

an 'in-network' dental provider. Payment for dental services

must

be paid in full at the completion of your appointment. We ask that the Patient provides a 50% deposit, upon acceptance of their Treatment Plan (when lab costs are involved). A scheduled payment plan for services rendered may be possible, if first discussed with the Practice Manager and agreed upon with Dr. Malcomson.

*If a Patient would like to submit their receipt to a dental insurance provider (for direct reimbursement), please notify staff. The required form for dental claim submission is an 'Attending Doctor's Statement' along with an ADA Dental Claim form.
What is the advantage of a 'Fee for Service' practice?
One of the many advantages to a 'Fee for Service' dental practice is that an insurance company often interferes with the Dentist / Patient relationship. Insurance companies often dictate timing, dental treatments, and at times can compromise a Patient's oral health. When a Patient has dental insurance, Malcomson Dentistry will provide all necessary documents for the Patient to submit and receive direct reimbursement from their insurance provider. A Treatment Plan can be provided for all dental services, so that he/she may contact their insurance provider in advance, to determine 'out of pocket' expenses. Malcomson Dentistry staff assists Patients in planning and maximizing year-end dental benefits and/or a flexible health savings (FHS) account.
Same Day Emergency Appointment Policy
While we know that dental emergencies arise, Malcomson Dentistry staff will do their best to accommodate our Patients to schedule them that same day. Our schedule however, does not always allow for a 'same day' appointment. Our office policy for cancellation of a same day emergency appointment is $50. We know your time is of value, and so is ours. Thank you for understanding.
We accept DISCOVER, MASTERCARD, VISA, cash and personal checks.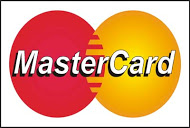 ---
E. Denise Malcomson,
Doctor of Dental Surgery
Dr. Malcomson earned a B.A. Summa Cum Laude and a Doctorate of Dental Surgery from West Virginia University. After graduation, Dr. Malcomson entered into private practice in Holyoke, MA. She was then was selected to teach at WVU's School of Dentistry in the Department of Oral Diagnosis and Radiology. After academia, Dr. Malcomson worked at an established dental practice located in Bethesda, Maryland (1998-2005). In 2005, Dr. Malcomson reopened the practice as 'Malcomson Dentistry'. Over the past 13 years, she has been recognized and featured in numerous "Washington Checkbook" publications as an active member of local dental study groups - where professionals network and continue innovative dental training.
Born and raised in Morgantown, WV - Dr. Malcomson is a true Mountaineer fan. She and her husband Patten reside in Vienna, VA. They enjoy traveling, outdoor adventures and long walks with their black lab; London.
---
Andrea Phipps, Practice Manager and Marketing Specialist
Andrea's professionalism, administrative and marketing background has proven instrumental in reshaping Malcomson Dentistry's practice and long term goals. Malcomson Dentistry has transitioned to a modernized dental practice - by streamlining Patient communications; enabling Patients to request an appointment via text and, email (MalcomsonDentistry@gmail.com). An automated appointment reminder system has also proven beneficial to Patients of all ages. Andrea's dedication is demonstrated through her high level of enthusiasm with scheduling and Patient care.
Though Andrea has resided in Maryland since 1997, she grew up in Canada. After earning Sport Administration and Recreation Facility Management degrees, she married and moved to the U.S.
Leading an active lifestyle, Andrea serves as an Ambassador for Travis Manion Foundation's 'Character Does Matter' program - challenging the youth of our nation to lead a life of character, integrity and leadership. Andrea keeps busy as a volunteer for Warrior Canine Connection as a Pet Sitter, and with Two Top Mountain Adaptive Sports Foundation as a ski aid. TTM provides adaptive sports programs for children with special needs, veterans, wounded warriors and their families. Andrea loves her two college age daughters and their miniature, long-haired dachshunds.
---
Shari Tavel, Administrative Assistant
We are pleased to welcome Shari to the Malcomson Dentistry family. Shari recently retired from working with the U.S. Coast Guard. Though Shari was raised in Denver, Colorado, Shari calls Kensington, MD home. In the past, Shari has voluntarily raised and trained puppies for Guide Dogs of America. Take a moment to welcome Shari during your next dental appointment.