Treatment Planning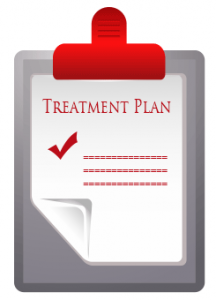 Malcomson Dentistry Patients receive a comprehensive Treatment Plan to financially prepare for their upcoming dental procedures...
All of our Patients will be provided a comprehensive Treatment Plan in writing. Your dental treatment plan outlines exactly what dental services Dr. Malcomson recommends,  Patients are able to budget accordingly, and contact their insurance provider to determine 'out of pocket' expenses and decide of the best course of action for their own oral care. Patients will also be able to maximize any unused health benefits on their flexible spending health savings account.
Understanding Your Treatment Plan
The Treatment Plan is a detailed plan specific to your dental needs and wants. When you have a question or concern, Dr. Malcomson and her staff will explain your Treatment Plan. The path to a healthier mouth starts with your dental treatment plan, it is developed just for you, and based on your individual dental needs. We'll work together, to ensure your mouth is healthy and you're smiling bright for years to come!
What does the Treatment Plan entail?
Your Treatment Plan will outline the specific dental services (ADA coding), time frame, and associated fees for said procedure. It is a comprehensive, 'big-picture' approach to your oral care, designed to prevent small issues from getting bigger and more expensive.
Your customized plan is just that — yours...
When you have a question, or you don't fully understand your Treatment Plan, please contact Malcomson Dentistry as soon as possible to avoid confusion. It's very important that you feel comfortable, confident on your path toward better oral health. At Malcomson Dentistry, our mission is to provide our Patients with The Right Treatment at the Right Time!